Correction to: MicroRNA-9 regulates survival of chondroblasts and cartilage integrity by targeting protogenin
Cell Communication and Signaling volume 17, Article number: 158 (2019)
308 Accesses

1 Citations

1 Altmetric
The original article was published in

Cell Communication and Signaling

2013

11

:66
Correction to: Cell Commun Signal (2013) 11:66
http://www.biosignaling.com/content/11/1/66
Following publication of the original article [1], the authors reported that Figs. 3 and 6 are incorrect.
There are errors in a Safranin O staining image for DMM/miR-9 in Fig. 6e and Alcian blue staining images for control and miR-9 in Fig. 3a. The correct figures are supplied below.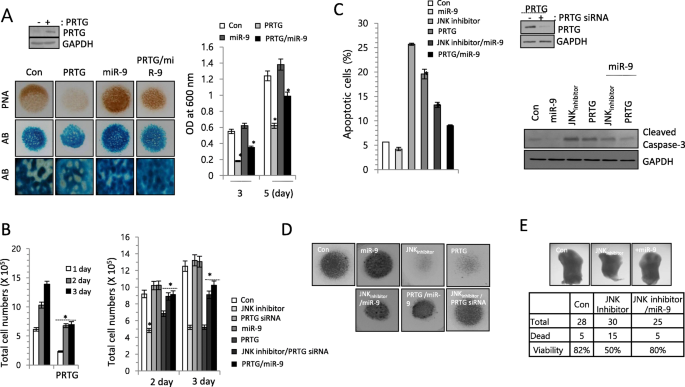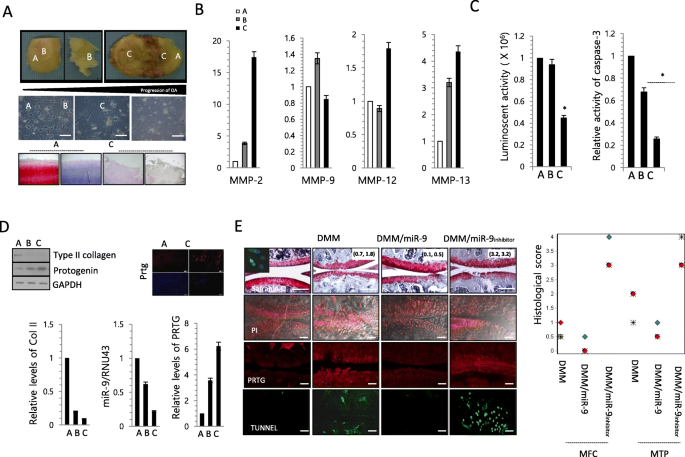 Rights and permissions
Open Access This article is distributed under the terms of the Creative Commons Attribution 4.0 International License (http://creativecommons.org/licenses/by/4.0/), which permits unrestricted use, distribution, and reproduction in any medium, provided you give appropriate credit to the original author(s) and the source, provide a link to the Creative Commons license, and indicate if changes were made. The Creative Commons Public Domain Dedication waiver (http://creativecommons.org/publicdomain/zero/1.0/) applies to the data made available in this article, unless otherwise stated.
About this article
Cite this article
Song, J., Kim, D., Chun, C. et al. Correction to: MicroRNA-9 regulates survival of chondroblasts and cartilage integrity by targeting protogenin. Cell Commun Signal 17, 158 (2019). https://doi.org/10.1186/s12964-019-0483-7