Correction to: A novel protein derived from lamprey supraneural body tissue with efficient cytocidal actions against tumor cells
Cell Communication and Signaling
2017
15:49
Received: 31 October 2017
Accepted: 31 October 2017
Published: 27 November 2017
The original article was published in Cell Communication and Signaling 2017 15:42
Unfortunately, following publication of this article [
1
], it was noticed that the key in Fig.
5c
incorrectly showed '0 h', '5 h' and '10 h'. The corrected version, showing '0 h', '12 h' and '24 h', can be seen below and the original article has been updated to reflect this.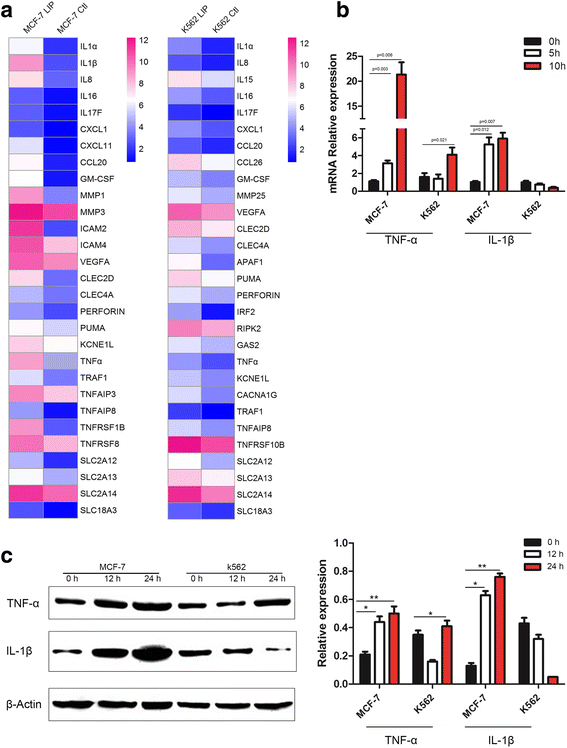 Open AccessThis article is distributed under the terms of the Creative Commons Attribution 4.0 International License (http://creativecommons.org/licenses/by/4.0/), which permits unrestricted use, distribution, and reproduction in any medium, provided you give appropriate credit to the original author(s) and the source, provide a link to the Creative Commons license, and indicate if changes were made. The Creative Commons Public Domain Dedication waiver (http://creativecommons.org/publicdomain/zero/1.0/) applies to the data made available in this article, unless otherwise stated.
(1)
College of Life Science, Liaoning Normal University, Dalian, 116081, China
(2)
Lamprey Research Center, Liaoning Normal University, Dalian, 116081, China
Pang Y, Li C, Wang S, Ba W, Yu T, Pei G, Bi D, Liang H, Pan X, Zhu T, Gou M, Han Y, Li Q. A novel protein derived from lamprey supraneural body tissue with efficient cytocidal actions against tumor cells. Cell Commun Signal. 2017;15:42. doi: 10.1186/s12964-017-0198-6.View ArticlePubMedPubMed CentralGoogle Scholar