Erratum to: The role of LPA and YAP signaling in long-term migration of human ovarian cancer cells
Cell Communication and Signaling
2013
11:92
Received: 4 December 2013
Accepted: 4 December 2013
Published: 13 December 2013
The original article was published in Cell Communication and Signaling 2013 11:31
Correction
In the original paper published [
1
], there is a mistake in Figure 4. Figure 4D and Figure 4E are the same, but Figure 4E should have been different (the figures show two different cell lines). Figure
1
in this correction article is the correct version of Figure 4 from the original article [
1
]. The figure legend does not need to be changed.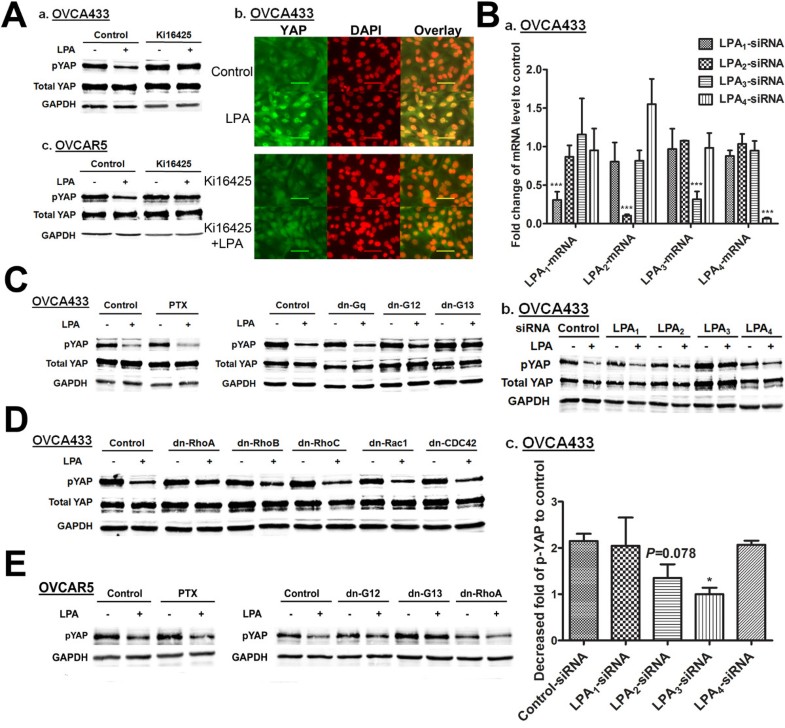 Authors' Affiliations
(1)
First Affiliated Hospital, Xi'an Jiaotong University, Xi'an, China
(2)
Department of Obstetrics and Gynecology, Indiana University School of Medicine, Indianapolis, USA
References
Cai H, Xu Y: The role of LPA and YAP signaling in long-term migration of human ovarian cancer cells. Cell Communication and Signaling. 2013, 11: 31-10.1186/1478-811X-11-31. doi:10.1186/1478-811X-11-31. PMID: 23618389PubMed CentralPubMedView ArticleGoogle Scholar
Copyright
© Cai and Xu; licensee BioMed Central Ltd. 2013
This article is published under license to BioMed Central Ltd. This is an Open Access article distributed under the terms of the Creative Commons Attribution License (http://creativecommons.org/licenses/by/2.0), which permits unrestricted use, distribution, and reproduction in any medium, provided the original work is properly cited. The Creative Commons Public Domain Dedication waiver (http://creativecommons.org/publicdomain/zero/1.0/) applies to the data made available in this article, unless otherwise stated.